3 Authors in the Fantasy Genre You Must Know
Some contemporary authors in the fantasy genre are exceptionally talented in creating magical worlds. No, we're not talking about the globally renowned names like J.K. Rowling. Here, we'll be taking a look at some of the best fantasy authors you might've missed.
Their books can pull you into an entirely different world with some fascinating characters and magical creatures. While browsing through a lot of fantasy books, you might not discover some hidden gems in the genre. So, here we present some of the authors whose works will never fail to delight you:
1. Ilona Andrews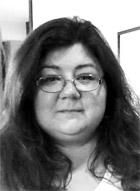 You'll be in for a surprise here. This is the pen name of two different fantasy authors who are a husband-wife duo. They are Ilona and Andrew Gordon. The couple is into romantic fiction and urban fantasy. Born in the Soviet Union, Ilona came to the United States during her teenage years. She majored in biochemistry while attending the Western Carolina University.
It was here that she came across Andrew Gordon, whom she married later on. Today, they're a husband-wife author duo and publish under the pen name Ilona Andrews. In the process of writing and submitting Magic Bites, her first novel, she received immense help from her husband.
In 2008, its sequel titled Magic Burns made it to the New York Times extended bestseller list. Today, their books continue to enjoy considerable amount of success in a variety of series. Ilona and Andrew Gordon live in Texas with their two daughters.
2. Sarah J. Maas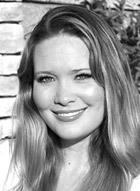 Sarah Janet Maas was born in New York City on the 5th of March 1986. She spent her childhood in Manhattan's Upper West Side neighborhood, creating stories based on popular tales. While in her youth, she used to write Sailor Moon fan-fiction. She graduated from Hamilton College, located in New York's Oneida county.
While she majored in creative writing, she was also involved in religious studies. She went on to write her famous fantasy series Throne of Glass and A Court of Thorns and Roses. Over 12 million copies of her literary works have been sold. Her books have also been translated in to 37 languages.
In the year 2010, she married her husband, Josh. Sarah had met Josh on the very first day of her first year in college. She now lives with him and their children in Pennsylvania. Their son, Taran, was born in June, 2018. Daughter Annie was born in February, 2022.
3. L.A. Meyer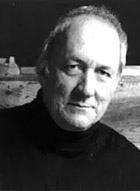 This is the pen name of Louis A Meyer, who was a popular author from Maine. He is best remembered for his Bloody Jack series, which is a young-adult historical series. Louis was born on the 1st of January 1942 in Johnstown, Pennsylvania. He spent most of his career in a small fishing village called Corea, located in Gouldsboro's Down East town.
His father was a US Army officer. He, therefore, had to move around with his family frequently. After attending many different schools, he completed high school in Fort Myers, Florida. He earned a Bachelors degree in English literature from the University of Florida in Gainesville. Later, he enlisted in the US Navy.
During his time in the Navy, he married Annetje Lawrence in 1966 who was his college sweetheart. Their sons Matthew and Nathaniel are now both painters and teachers.